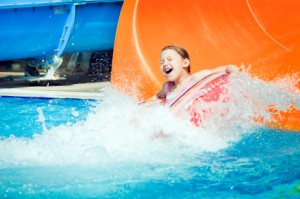 One of the nice things about having been working in the web world since the mid-90s (I came out of the science world so we were "playing" with the web before it became a big popular thing), I've seen a lot of trends and changes. Always interesting to see how things change.
Five or so years ago, we all wanted to create sites that were "sticky". Which meant sites that attracted people to stay on your site.
Now, the trend is definitely to create slippery sites. Ones that make it easy to share content through various social media sites (Facebook, twitter, LinkedIn, Pinterest, etc.). Here are some tips to figure out if your site is slippery:
Are links to your social media channels easily found on your site? (Hint: Are they prominently displayed on your home page)
Do you create great quality content that is relevant to your audience and promotes your position as a thought leader? (Hint: Are you blogging regularly?)
Do you make it easy to share that content through various social media channels? (Hint: Do you have share bars on content you want shared?)
There are other ways of course to make sure your site is slippery, but these are a great starting point.
One thing I've noted that has never gone out of style: creating great quality and compelling content that resonates with your audience. That's as valuable now as it was in the mid-90s (although then we really favored the dancing buttons … most of you may not even remember that phase … it was like big shoulder pads for women … better off where we left them!).