A Quick Start Launch Program
Are you ready to launch your business but aren't sure where to start? Do you need to get your site live quickly?
In a few short weeks, you can launch your new venture with:
Custom logo, corporate palette and identity package (business card, letterhead and envelope designs)
Tagline, if desired
Website (5-7 pages) including photos, editing of content you supply to us and standard search engine optimization
Four Easy Steps to Launch
Here are the four simple steps in the Ready, Set, Launch! Package:
We hold a 1-hour kickoff meeting with you. We'll document the kickoff meeting in an intake form that you will review and approve.
You send us the content you want on your site. You can even give us bullet points and we'll whip the content into web-ready format.
From there, we'll deliver you three logo designs to choose from and a corporate color palette. You review and approve.
Then, we'll deliver your business stationery designs, and your new image translated into a website featuring your chosen logo and color palette, professionally edited copy and suggested photos.
Why Ready, Set, Launch! Is So Fast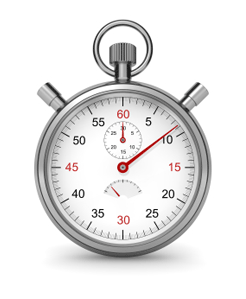 What's the catch? You rely on our years of brand development and execution experience to decide what is best for your brand in terms of the logo, palette, copy and website design. We won't mess around with endless rounds of revisions. If you want to go beyond three rounds of revision on any one element, you pay each resource by the hour until we're done. Otherwise, the fee is fixed and you know what you're getting up front before we start.
Review the nitty, gritty details of what you get in the Ready, Set, Launch! Package (clue: it's everything from your new logo delivered in .eps., .gif, .jpg and .png formats to a live website).
The Ready, Set, Launch! Package includes professional branding and design consulting and support throughout the process. During the process, you have access to our team of experts so that you can launch your company quickly, easily and with a fixed fee.
Contact us today to learn more or view some examples.