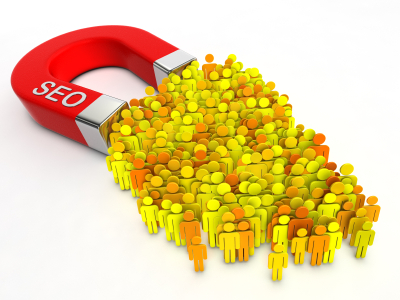 A client is currently reviewing the subdomain versus separate sites question and is changing their strategy based on our feedback regarding brand and SEO value. So I thought it might be valuable to share this thinking with all of you.
A subdomain looks like this:
Subdomain.YourMainSite.com
As opposed to:
NewWebsite.com
Notice that "NewWebsite.com" has no connection to the main site. And that is the problem. The new website will likely have a completely different look and feel, so you will gain very little brand value increase from a site like this.
In terms of SEO, there is also little to be gained from having a separate site. Although there will likely be some links back to the main site, which will increase the SEO value of the main site a little, the vast majority of the SEO benefits are lost in this strategy.
You are essentially putting a very small minnow (your new site) out into the ocean of the Internet to fend for itself in terms of SEO. It will begin at the very beginning  of Internet life and will take a long time to grow in its rankings. Why would you do that, when your main website can act as the large whale that accompanies your small fry, until both get bigger by working together (and no, your whale won't eat your small fry in this case ….).
It is always wise to create a subdomain versus developing a new website, assuming the material in the subdomain is relevant to your company.
You may have multiple product or service lines that are very distinct and have a distinct audience, but that does not make it worth starting all over with a new domain. In doing so, you lose the value built up in your main domain and even worse, you don't accrue the value that you do build in the new subdomain back to your main site. Would you pay for an asset with company funds that wasn't delivering value back to your company?
Now I understand that it is fun to get new domains that have the name of the new product or service offering in them and by all means, go ahead and snap those up! That's a good brand practice and defensive domain strategy (more on that in a later post). Then just use those fun new domains as redirects so when someone types in NewDomain.com, it automatically goes to NewSubdomain.YourMainSite.com. Voilà, the best of both worlds with plenty of brand value and SEO to go around!
Complimentary Consultation
ThinkResults Marketing is a full-service marketing agency specializing in launch and repositioning projects. We have helped dozens of Silicon Valley and global clients raise millions of dollars in additional revenue and funding.
Contact us for a free 30-minute consultation on your brand project with our CEO and Founder.