The Watermark Innovation Conference is an annual event that examines why innovation is so imperative to the success of companies across all disciplines. Each year industry leaders share cutting edge information, the hottest trends, and the latest innovations from their sectors. Below are our key takeaways.
It's Never Too Late to Embrace Innovation
The constant push to keep up to date and to stay ahead of the game can feel overwhelming at times and it can be hard to fit innovation in around the flow of everyday business, but innovation – both incremental and in large bounds – is absolutely vital to the health of any company. The pursuit of advancement never ends as there is always a next step and always something that can be improved upon. You're never done innovating.
A common concern for companies is how to innovate while continuing to deliver a high-quality and consistent experience to customers. Simply listening to your customers can trigger innovation and offer huge benefits to both the customer and the organization. Finally, focus on slow and steady implementation that doesn't disrupt the customer's experience.
The top tactics to keep in mind:
Always be on the lookout for new opportunities.
Be educated and aware of what is happening in the market.
Break down silos and make the company as flat as possible.
Remain agile enough to make changes and updates in short increments.
Listen to and make sense of data. Use it to innovate and develop new products.
Stay flexible and honest. Look at what works, what doesn't, and make adjustments accordingly.
Remember, the question to ask is how (not if) it can be done.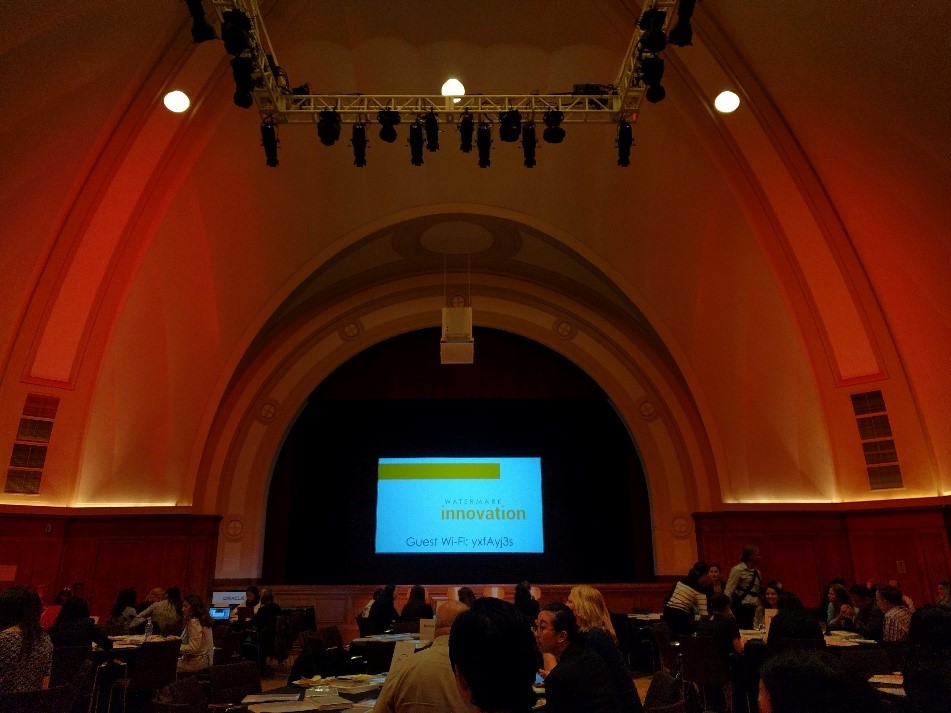 Intrapreneurship and Internal Innovation 
Internal entrepreneurship and innovation go hand-in-hand. A team built around innovation frees its members to work on creative and independent projects while under the umbrella of the larger company. This allows for visionary and agile practice while leveraging the situation to collaborate and expand in new ways.
So what makes an intrapreneur? Some characteristics are learned and some are inherent, but all share similar traits: they are self-starters who are excited about creating new products and services, they are creative, passionate, and willing to take risks.
Innovative and entrepreneurial spirit can be fostered even in large companies by rewarding certain risk-taking and motivational behaviors. Foster an innovative environment by:
Focusing on candid, honest communication.
Carving out and dedicating funding over period of time.
Giving people the ability to have a voice and push projects.
Urging and rewarding risk-taking that's going to help leap forward.
But even the most passionate and creative entrepreneurs need guidance in the form of a good leader that is able to harness and channel the assets and skills of the company. The most important and valuable traits in a leader are:
Passion: A leader must believe in what they're doing and be passionate about it. It's going to be hard work.
Listen: A leader must listen to customers, team members and staff. They must hear both ideas and criticisms, and be able to pivot strategically based on the information they gather.
Multi-dimensional: A leader must focus on the entire project, not just certain aspects of it. They are the ones responsible for putting the pieces together and answering any questions.
Because silos and bureaucracy kill innovation, it's vital that the company be as flat and accessible as possible. Collaboration with others at all levels is valuable as good ideas can come from any level of the organization. It is also important to have a defined innovation strategy that is linked to the corporate strategy and early buy-in from executive leadership.
Be aware that how you innovate determines what you innovate.
Connection is the Key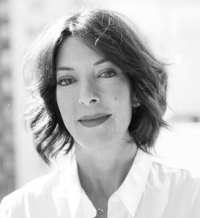 The keynote was given by Leslie Blodgett, Founder of bareMinerals, who became an industry legend through her groundbreaking and unconventional marketing tactics, direct selling practices, the creation of the first true community brand.
During her time in the makeup industry she was bothered by unethical selling practices and decisions being made based solely on profit, so when she launched bareMinerals she was determined to focus on the customer's experience. There was just one problem: the product was so innovative that no one was buying it. Through chance she stumbled upon QVC and sold out within a few short hours. To get a better understanding of her customers, she went to the QVC message board and was hooked. Leslie spent hours on the forums each day creating personal connections and gaining a deeper understanding of the women, their interests, and their needs. This social network quickly grew into meetings, then into nationwide bus tours and weekend trips. As the business grew, Leslie incorporated customers' suggestions and let their passion grow the business and spread the word. This approach proved to be immensely powerful and led to the tremendous success of the brand.
To Leslie innovation means doing things differently and walking away from what is known. Be uncomfortable, stretch yourself, get outside of your comfort zone. Her passion for her work, her dedication to building genuine relationships with her customers, and her decision to step beyond her comfort zone led to a groundbreaking and immensely successful business.
Leslie's advice? Do what you love, be persistent, and above all be true to yourself. After all, personal power is a choice.
• • •
What are your tops tips for innovation? Do you struggle to set the time and resources aside to foster innovation in your own career or company? Let us know in the comments below.
Remember to think outside the box.
– Olivia