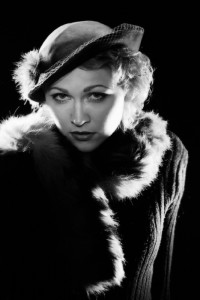 As the color suggests, gray hat SEO is defined as white hat tactics plus a few tactics that bend the search engines' rules a bit. Some SEO professionals believe that there is actually no such thing as 100% pure white hat SEO, but instead only gray and black hat. Gray hat SEO's main benefit is that it potentially can produce quicker results than white hat SEO strategies by themselves, while carrying considerably less risk than black hat SEO strategies.
Let's take a look at a few SEO tactics that are considered gray hat.
1. Guest Blogging
Writing blog posts as a "guest" on another blog can develop a back link and traffic to a website. Guest blogging can be considered a gray method of link buying and Google's Matt Cutts doesn't recommend it:
"In general I wouldn't recommend accepting a guest blog post unless you are willing to vouch for someone personally or know them well. Likewise, I wouldn't recommend relying on guest posting, guest blogging sites, or guest blogging SEO as a linkbuilding strategy." Learn more on Matt's blog.
Guest blogging works in a number of ways, but one particularly gray hat method works like this:
A business wanting to increase their links approaches a link building company
The link building company creates free blog content that will appeal to targeted blog sites
The blog posts contain keyword-rich links back to the business website
The blogger posts the content, since nice content takes time to create and the link building company provides the content for free.
Everyone wins, right?
2. Article Spinning
Article spinning can be considered a gray technique for creating content. In article spinning, multiple versions of an article are written to create "unique" copies. Then these "unique" articles are sent to other websites in hopes of generating links back to their own site. This technique is used to avoid the penalties for having duplicate content and there are even software programs that subtly rewrite content to make it look unique to search engines.

3. Old Domain Recycling
This tactic involves purchasing old domains that had high page rank so that you can add back links to another website in order to improve its rank.
4. Social Media Follower Automation
Note: This tactic is not referring to Hootsuite or other post scheduling services. 
This tactic includes using software programs to generate thousands of followers for your various social media pages by sending out excessive amounts of friend requests. This tactic could become black hat as social media becomes more important to search engines.
Before trying any of these tactics, talk to us so we can walk you through the pros and cons as they relate to your unique situation. In some cases, these may make sense. In others, not so much. This Is where the art of SEO comes to life.
Complimentary Consultation
Jenn LeBlanc, CEO & Founder of ThinkResults Marketing, works with tech CEOs and CMOs to drive results. Whether it is a 350% increase in web traffic, a 1400% increase in online leads, or a 400% increase in conversion rates, Jenn delivers results.
Call for a free 30-minute consultation about your marketing project with Jenn. Email us to set up your complimentary consultation and start driving your results today.