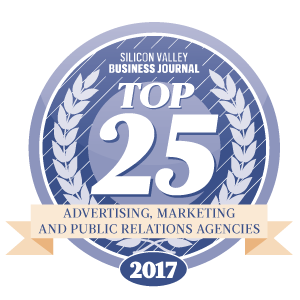 The results are in — we are honored to announce that we have been listed as a top marketing agency in Silicon Valley for the fourth year in a row by the Silicon Valley Business Journal!
This last year has been filled with dynamic and challenging projects, and great results for our clients which is driving our growth. At ThinkResults we specialize in launches and repositioning projects that focus on delivering long-term financial results: we have driven over $1.5B in new revenue to our clients. We do this by meeting the challenges of the launch and repositioning process with excitement, critical analysis, and cutting-edge thinking.
This award came right on the heels of learning what we have also been honored as one of the fastest growing companies in Silicon Valley this year as well. 2017 has been quite a year for us!
Thank you to our fantastic clients that place their trust in us, to our network of supporters, and to the dedicated and hardworking members of the ThinkResults team.