The team at ELITONE, a non-intrusive pelvic floor health device, contacted ThinkResults to help them optimize conversion on their site. The site was experiencing good traffic numbers but low conversion compared to industry standards.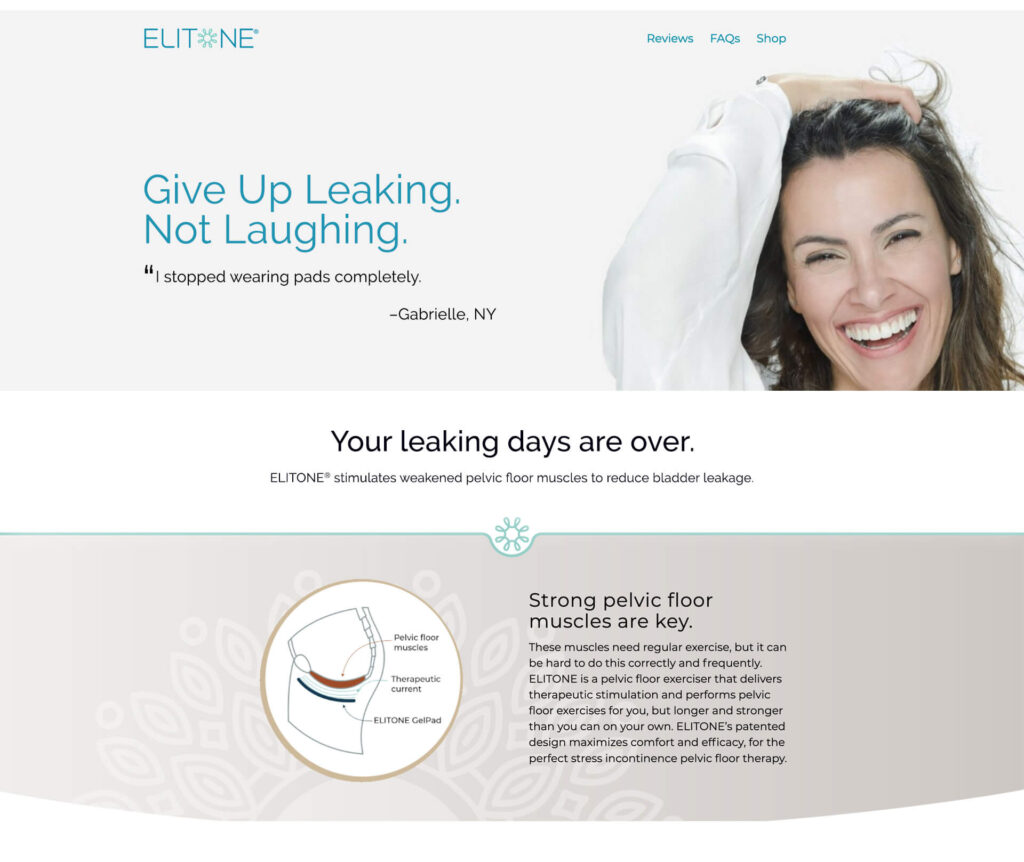 By highlighting information that is valuable to customers earlier on the home page, such as the FDA clearance, 95% success rate and coverage on major news outlets, we were able to increase sales by 28%.
We worked with the ELITONE team to uncover what we call "golden nuggets" of information that would convince visitors to purchase an ELITONE device. Working through many customer testimonials, customer feedback and interview transcripts, we were able to get inside the mind of the target market to see what motivated them and what held them back. We also reviewed all of their marketing materials and found so many "golden nuggets", some of which were buried deep in the content-rich site.
Then we put together a revised vision of the home page, the sales page and the order page to highlight these "golden nuggets" and remove friction in the buying process. For example, the product has been FDA cleared, which is important since this is a medical device and one that is worn very intimately for women so safety and effectiveness are important considerations for buyers. So we suggested a much more prominent position for this important third party validation of the product. This was one of many "golden nuggets" we pulled into prominence.
The result?
After just three weeks of implementing most (but not all) of our recommendations, there was a 28% lift in product revenue. This also meant an ROI period of about four weeks based on the investment for the work compared to increased product sales.