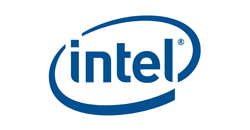 ThinkResults has worked with Intel for the last several years on a variety of projects for their​ AI Builders Group,​ ​the ​New Devices Group, ​the ​Smart Home Group​,​ and other divisions to develop go-to-market strategies for key new products.
These change agents ​have ​defined the future of ​​computing through innovative, groundbreaking new experiences based on Intel technology. The work centered around expanding the possibilities of tech through​ artificial intelligence​,​​​​ the Internet of Things, wearable devices, smart home products and consumer and industrial edge products. Their products have revolutionized live entertainment at the Grammys, brought 360 degree replays to pro sports viewers, ​and ​redefined the smart home hub experience​.​
ThinkResults has delivered two Launch Readiness Assessments for these change agents, designed the go-to-market approach for two of their most promising new products, developed the marketing strategy for enterprise wearables and redesigned the sell deck for a promising new smart home product. We are proud to work with change agents inside Intel as they develop breakthrough technologies that create innovative and powerful experiences for people around the world; revolutionizing business processes, supporting individuals with disabilities through wheelchairs controlled by facial recognition, and the creation of lifelike character special effects in the movie industry.
The ThinkResults team is currently responsible for the planning and organization of marketing for AI Builders, Intel's AI partner marketing program.