Developing Innovative Strategy for Intel's New Devices Group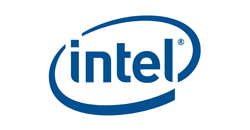 The New Devices Group at Intel has worked with ThinkResults Marketing for the last several years on a variety of GTM projects to develop their go to market strategies for multiple key new products.
The group is made up of visionary change agents who are defining the future of computing through innovative, groundbreaking new experiences based on Intel technology. Their work is centered around expanding the possibilities of tech through the Internet of Things, wearable devices, and consumer and industrial edge products. Their products have revolutionized live entertainment at the Grammys, brought 360 degree replays to pro sports viewers, delivered never before seen tracking of real-time data to the XGames, and have been used in smart fashion that adapts to its wearer.
ThinkResults has delivered two Launch Readiness Assessments for the group and has designed the go-to-market approach for two of their most promising new products. We are excited to continue our work with the New Devices Group as they develop breakthrough technologies that creating innovative and powerful experiences for people around the world.