Admin Partner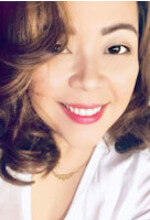 Maribel reports directly with the CEO and assumes the role as a virtual assistant. She has worked with numerous clients in terms of business development, customer service management and administrative support functions. She is an experienced Distribution Manager with a demonstrated history of working in the food & beverage industry and IT Network Connectivity Solutions.
Before joining, she was a Senior Customer Service Officer for a telecommunications company for 12 years. Maribel has displayed versatility with her varied exposure to different fields, both from private and public sectors. She is skilled in Integration, Training and Development, Event Organizing and Mobilization, Technical Support, and Sales.
Maribel holds a Bachelor of Arts in Mass Communications with Major in Broadcasting and Bachelor of Science in Nursing from the Philippines.