SEO/SEM and Internet Marketing Guru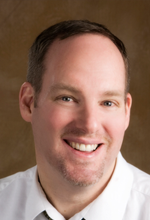 Dave Nielsen serves as our SEO/SEM and Internet marketing guru at ThinkResults. Dave thrives as the pivot point between our website developers and marketing specialists to drive more of the right prospects to your website.
He works with our website team to deliver websites that are optimized through content modifications, html coding, repeating key search terms, and inbound links to deliver the highest rankings possible. Dave will help guide you through the world of Tweets, Diggs, blogs, Google and Bing to deliver the best exposure for your products and services.
Before joining ThinkResults, Dave served in roles such as a site manager/producer and Internet Product Manager for PeopleSoft and Novell and launched QSpace.com – the first provider of credit reports online – as V.P. of Production. Dave holds an M.B.A. from Brigham Young University.