Project Manager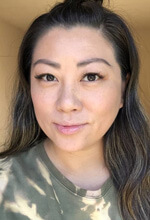 With over 6 years of events management experience, Casey uses her trademark skills of problem solving, creativity, and flexibility to help fortune 500 clients produce consumer and B2B events and meetings. Her attention to detail and logistical mind ensure that events and meetings go smoothly from concept to completion.
With innumerable experience managing multiple projects at once, Casey is adept at responding quickly to changing circumstances while always maintaining an upbeat, can-do attitude. As project manager, she specializes in customer service that nurtures positive, productive relationships with both clients and suppliers.
Casey holds a bachelor's degree in design from the Art Institute of Portland. When not immersed in event planning, Casey enjoys time with her husband Cody and daughter Emma. She also loves helping her husband at their family sushi restaurant, Nimblefish, featured in "Bon Appetite's top 10 Best New Restaurants in2018. Their passion for food and travel keeps their life full of excitement, love and laughter!