Technical Copywriter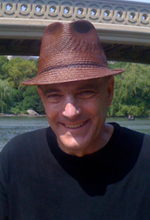 Bob Woodard has over 20 years of experience in the marketing industry specializing in concept development and copywriting for high tech, life science and biotech companies. At ThinkResults, Bob is part of our team of copywriters and focuses on technical copywriting including whitepapers, websites, and collateral.
Bob's experience has provided him with a wealth of knowledge and an understanding of industry terminology and standards. These attributes give Bob the ability to clearly communicate the advantages and technical details of complex products and services.
Bob has served in Senior VP and Creative Director roles for San Francisco creative firms and worked as a freelance copywriter and creative specialist for clients such as Sun Microsystems, Knight-Ridder, and Agilent. Bob has a B.A. from the University of Colorado.