Some of Our Accolades
Jenn LeBlanc and Deb Siegle Honored with the Silicon Valley Business Journal Women of Influence Award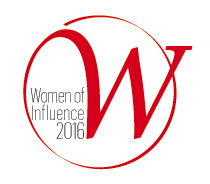 Jennifer LeBlanc, CEO and Founder of ThinkResults Marketing, and Deb Siegle, Senior Strategist at ThinkResults Marketing, were chosen as 2016 Women of Influence by the Silicon Valley Business Journal. The award honors remarkable woman leaders and innovators, their contributions to their industries, and their impact on business, nonprofits and government in Silicon Valley.
Jennifer LeBlanc Nominated for 2011 Woman Entrepreneur of the Year

Jennifer LeBlanc, CEO and Founder of ThinkResults Marketing, was nominated for the 2011 Woman Entrepreneur of the Year from the Women's Initiative. This prestigious award recognizes women entrepreneurs who are creating jobs, building their community, and stimulating the economy.
Jennifer LeBlanc Chosen as One of The Top 25 Women Redefining Success™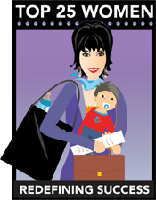 In 2007, Jennifer LeBlanc was chosen as one of the The Top 25 Women Redefining Success™ by Flexperience, a Bay Area talent-on-demand consulting firm. The winners of this award were chosen for their accomplishments "creating a new era in making flexible career strategies work for themselves and for others."
The Top 25 Women included corporate leaders, entrepreneurs and professionals at every level who were admired and respected by their peers, colleagues and families for how they have designed their life to include both a career and a family.
"This award has deep personal significance for me as I have always tried to create an atmosphere of flexibility at ThinkResults Marketing," says Jennifer LeBlanc, CEO and Founder of ThinkResults Marketing. "I believe we can do our very best work for clients and meet their every need when we are very focused on them because our own very real needs have already been met."
Jennifer accepted the award in front of a sold-out crowd at Flexperience's New Formulas For Success in San Francisco on October 18, 2007. The event was led by keynote Leslie Morgan Steiner from the Washington Post.
Award of Excellence for Pro Bono Video

As part of the pro bono work done by Jennifer LeBlanc, principal of ThinkResults Marketing, ThinkResults Marketing won an Apex Award of Excellence. This award was given for a video completed in 2004 for Wardrobe for Opportunity, where Jennifer served as a Board member and the Chair of Marketing.
Wardrobe for Opportunity needed a great video to professionally tell their brand story at the 2004 Spring to Success Luncheon, their major annual fundraiser. The video was completed in 21 days, from concept to delivery.
The video received wide acclaim at the event, and was used throughout 2004 to powerfully tell the Wardrobe for Opportunity story to potential funders, new volunteers, and at other outreach events.
The Apex Awards are given by Communication Concepts, and recognize excellence in publications done by professional communicators. The recipients for the 2005 awards were chosen from among almost 5000 entries, in 109 communications categories. The 2004 Wardrobe for Opportunity video was recognized as exceptional work in the marketing video and electronic publication category.